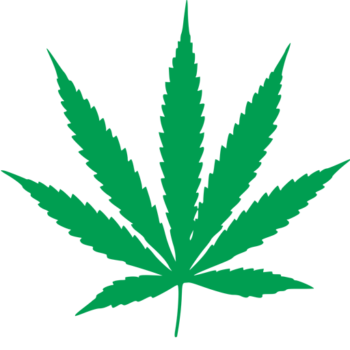 By: Sativa Baker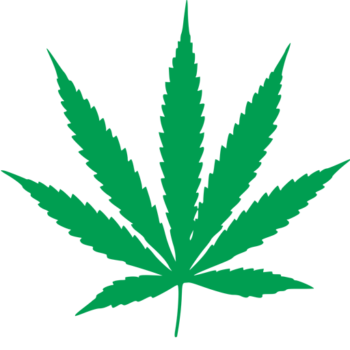 | August 6th, 2020 (updated 2023) | Product Guide
Marijuana-infused Edibles are becoming very popular with consumers and producers of these edibles are getting very creative in how they make them. There are a wide variety out there and they come in all shapes and sizes. This can be overwhelming for shoppers who are new to the experience, so don't be shy to ask your Budtender at your local pot shop any questions that you might have. Most consumers will experience more of a body high with edibles so if you are new to marijuana, we recommend starting off with a few milligrams. Effects can be delayed by 30 min – 2 hours and last up to 8 to 10 hours, so it is important to start low and go slow!
Why does it take so long to get high?? According to High Times, THC is processed differently when it's digested. Once you ingest THC and it starts its journey through your digestive system and the edible is broken down to its base components (THC, sugars, carbs) and the THC is absorbed by the intestines and transported to the liver. Once in the liver, THC is transformed from THC to 11-Hydroxy-THC. 11-Hydroxy-THC is the longer lasting and more powerful metabolic cousin of 9-Delta-THC, which is what you experience when you smoke cannabis. So be patient my friends!! It may take longer for the effects but they are likely to last longer.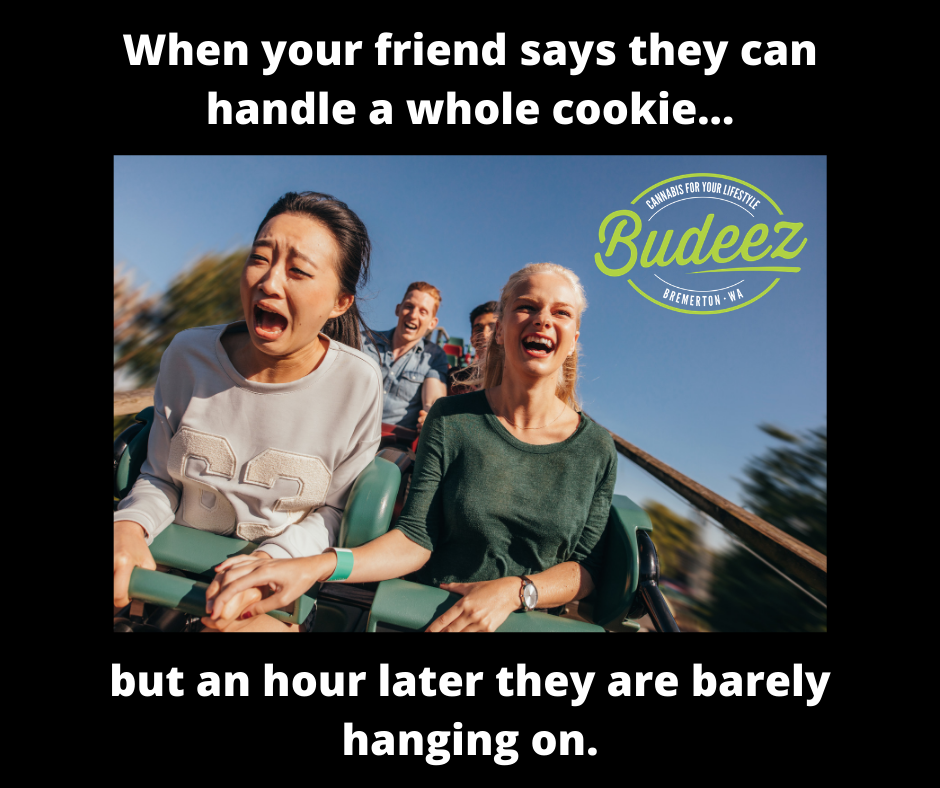 Benefits of edibles versus other forms of consumption
1. Super Discreet – You can easily pop some gummies and no one would know you were consuming marijuana, until of course you start an hour long giggle fest. There are various THC:CBD ratios that can get you the benefit of multiple cannabinoids or CBD-only options which are a good choice for folks who want the benefit of cannabis without the high.
Related: https://budeezbremerton.com/navigating-cannabis-benefits-of-thc-and-cbd/
2. Smoke Free – Smoking can be rough on the lungs and can leave you and the room smelling like reefer. This can limit the ability to consume in most places because everyone around you will immediately know what you are up to. Edibles typically don't smell like marijuana and are usually easy on the digestion and very enjoyable to consume.
3. Great tasting – Sometimes with tinctures and smoke, the taste can be a little funky. Producers have done an amazing job at making edibles taste like there is no marijuana in them. From lemonades and sodas to chocolates to sour candy, it is so fun to try all the different yummy varieties.
With so many edibles to choose, it is hard to know where to start. We have some creative products that have been tested and approved by our cannabis lovers. There are many more to choose, but these are a great start!
1. Marmas Fruit Chews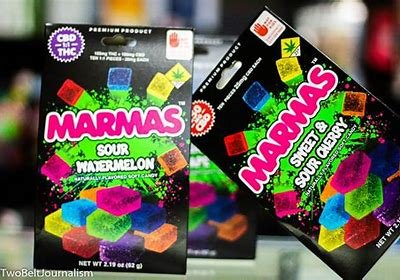 Marmas Fruit Chews are so delicious, they melt in your mouth like little pillows of love. Marmas give consumers the best of both worlds, delivering full body relaxation and a euphoric head high. You can choose from CBD:THC 1:1 ratio (10mg:10mg/10 pk), THC only version (10mg/10pk) or CBD:THC 25:1 ratio (25mg:1mg/10 pk). One of the most popular edibles is WA state, produced by NorthWest Cannabis Solutions (NWCS, for short).
2. Green Revolution Doozies
Made with real fruit juice, all-natural, brilliantly simple and supremely delicious cannabis-infused gummies. Doozies are the next generation of edible. Vegan, gluten-free and made with love! Available in THC & CBD dominant ratios, these brilliantly simple gummies are made with clean ingredients and contain full-spectrum cannabis oil.
3. Honu Chocolates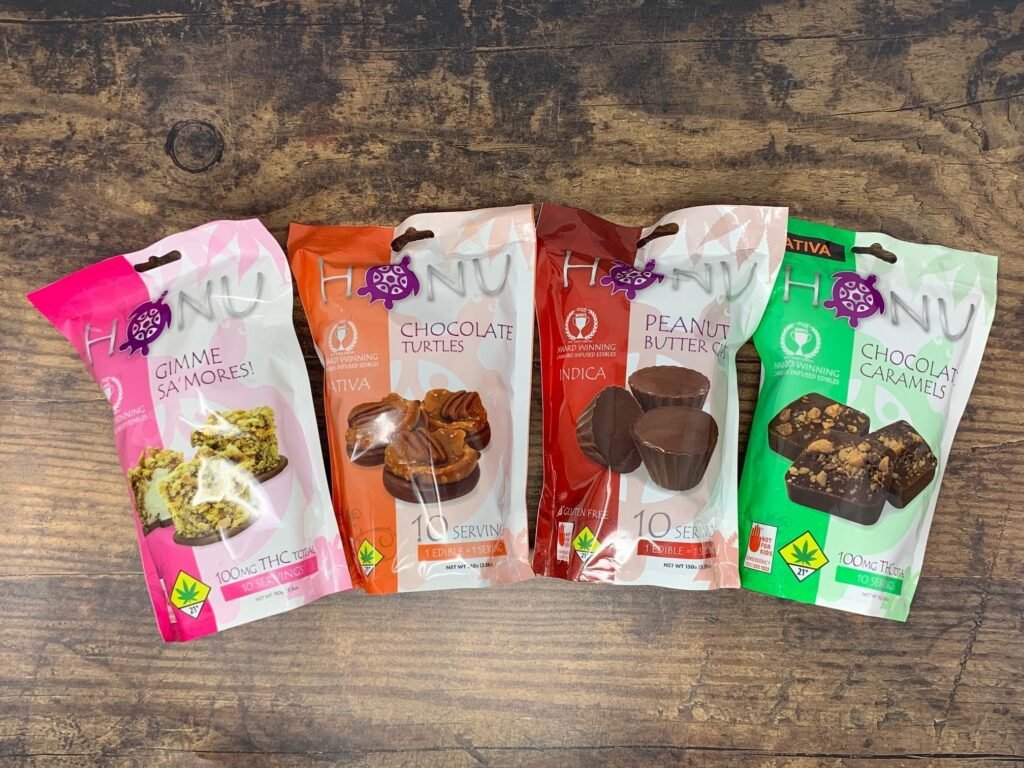 Honu makes some incredible edibles! Everything out of their kitchen is premium. They make remarkably rich and smooth chocolate goodness. Available in THC only version (10 mg/10 pk) Honu chocolates are known to give consumers a nice smooth body high that is super relaxing and then a real happy uplifting head high that moves in. In time, it warps into an intensely stoney head that keeps you grinning for hours!
4. Ray's Infused Lemonades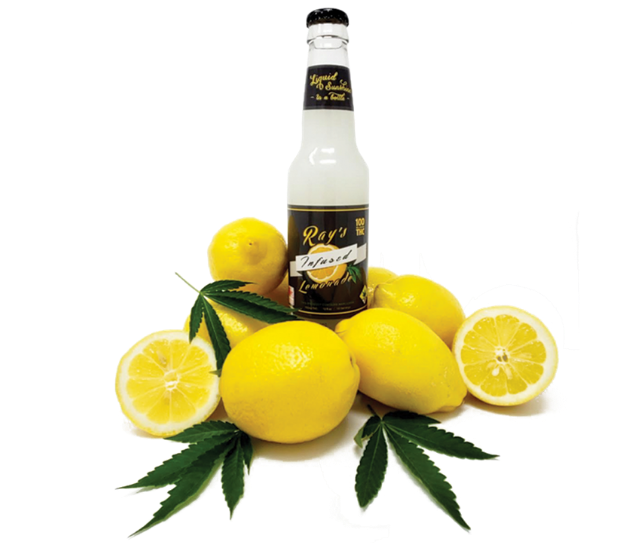 Ray's Infused Lemonades are liquid sunshine in a bottle! One bottle packs 100mg of THC so be in a happy place and share with a friend. Dogtown Pioneers produce these delicious beverages and have many flavors to choose from. All of the flower that is processed into oil for their lemonade is grown by them in their facility. They use an alcohol extraction process to extract all of the cannabis oil used in their products. Ray's Infused Lemonades are perfect for a hot sunny day!!
So now you have some good recommendations for creative edibles to try! Stop by Budeez Recreational Cannabis Dispensary and our friendly and knowledgeable budtenders will get you the yummy treats you need.