By: Sativa Baker
Cannabis Topicals have become a recent pain relieving phenomenon in the cannabis industry. From CBD and THC lotions and gels to cannabis bath products, they are a very versatile product that everyone can utilize for pain relief. Many don't know how they work or how effective they are so lets break it all down and give you some great recommendations for some cannabis topicals that our customers love!
How Cannabis Topicals work:
When you apply a topical such as an infused lotion, balm or salve (a combo of oil and wax) they help relieve neuropathic pain, itchiness and other ailments. The cannabinoids in the topical bind to CB2 receptors in your skin, which absorb them in a way that helps cells regenerate, allowing wounds to heal faster and easing painful chronic conditions like eczema and psoriasis. Depending on the carrier oil used in formulating the product, the cannabinoids penetrate deeply enough into the skin to relieve muscle pain and arthritis inflammation, but not so deep that THC enters the bloodstream or central nervous system. For this reason, it's pretty tough to get high off a lotion. Once applied, they can take anywhere from one to 48 hours to provide relief depending on the dose, frequency of use, and severity of the condition.
When to use Cannabis Topicals:
Cannabis Topicals have amazing healing properties and because they are made generally made using coconut oil or olive oil, they are very nourishing for the skin. The coolest part about topicals is they will not get you high so they're an excellent pain reliever to use at work or during the day when you can't responsibly consume cannabis.
Generally they can be used to relieve or treat:
Psoriasis
Eczema
Rashes, itching, or other skin irritation
General inflammation
Sore joints
Arthritis
Muscle aches
Carpal tunnel syndrome
Irregular cell growth (e.g. skin cancer cells)
TIPS:
Generally it is recommended for beginners to start with a high CBD product then incorporate more THC if needed to relieve pain.
Read instructions on packaging to ensure you are applying it correctly.
Also make sure you ALWAYS clean your hands and the area you are applying the topical
Popular Cannabis Topicals
Green Revolution Solace Lotion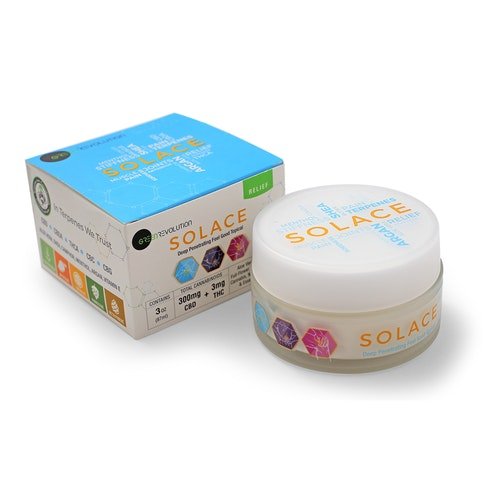 Ingredients: aloe vera, shea butter, hemp seed oil, coconut oil, and argan oil help to moisturize skin and Solace's Relief terpene profile helps speed up the absorption of cannabinoids and other nutritive and therapeutic ingredients into the skin.
Uses: Solace Lotion is a powerful combination of cannabinoids and terpenes that provide rapid localized relief for uncomfortable muscles, joints, and skin. Whether you're struggling with itchy, dry skin, muscle pain, and soreness, or chronic pain, Solace Lotion allows you to continue your active lifestyle unhindered. Gently massage a small amount of Solace Lotion onto painful area. After the first application, it can be reapplied as necessary without the risk of overuse.
Green Revolution is also a great source for Clean Green products. Don't know what clean green certified means? CHECK THIS OUT!
Fairwinds Flow Gel CBD Deep Tissue & Joint Gel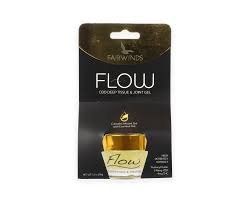 Ingredients: Cosmetic Gel Base, Essential Oil and Terpene Blend (Bergamot, Citrus, Chamomile, Linalool, Eucalyptol, Borneol, Caryophyllene, Myrcene), Cannabis Oil, White Willow Bark, Comfrey Extract.
Uses: The FLOW Deep Tissue and Joint Gel is a powerful, award-winning topical designed to target deep muscles, joints, and nerves with outstanding effectiveness. This product has ranked as the best CBD topical in Washington since 2017. Apply a small amount of Flow GEL to the targeted area (about the size of a dime). FLOW Gel should be rubbed onto the skin very gently, not massaged in. The ingredients in FLOW Gel allow the product to absorb within 1-3 minutes. It will begin to take effect within the first 2-5 minutes after application.
With cannabis topicals becoming more popular there is a lot of products to choose. We hope you now have a better idea of what they are and what to use them for. Our friendly and knowledgeable Budtenders can recommend a good starting point for what topicals would be good for you. Come see us!!
LEAVE A COMMENT ABOUT YOUR FAVORITE TOPICALS!
.