By: Janie Greenthumb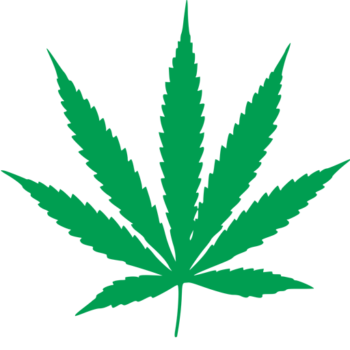 March 2021 [updated 2022] | Cannabis Culture | Health & Wellness | Science
First of all, what is Distillate?
Distillate is a cannabis extract that is made through an extensive refinement process that separates compounds from cannabis plant matter. The final product has been systematically stripped of all materials and compounds except one specific cannabinoid. This makes distillate one of the most potent and pure types of concentrate you can find. Most concentrates test anywhere from about 40-80 percent THC—distillates can test upwards of 99 percent. They are super strong. 💚 So be sure to start with a low dose and go slow. The two most common forms of distillate on the market are THC oil and CBD oil. They come in either a plastic or glass tanker with a plunger because of the sticky, honey-like consistency.
Cannabis distillate typically lacks any flavor, taste, or aroma because during the distillation process it has been purified of all cannabis plant matter. This makes it extremely versatile, capable of being consumed on its own or as the base of numerous other cannabis products such as food or topicals. For some products, producers will add terpenes back into the distillate for a specific experience and to achieve some of the therapeutic benefits commonly attributed to the entourage effect.
Related: https://budeezbremerton.com/navigating-cannabis-benefits-of-thc-and-cbd/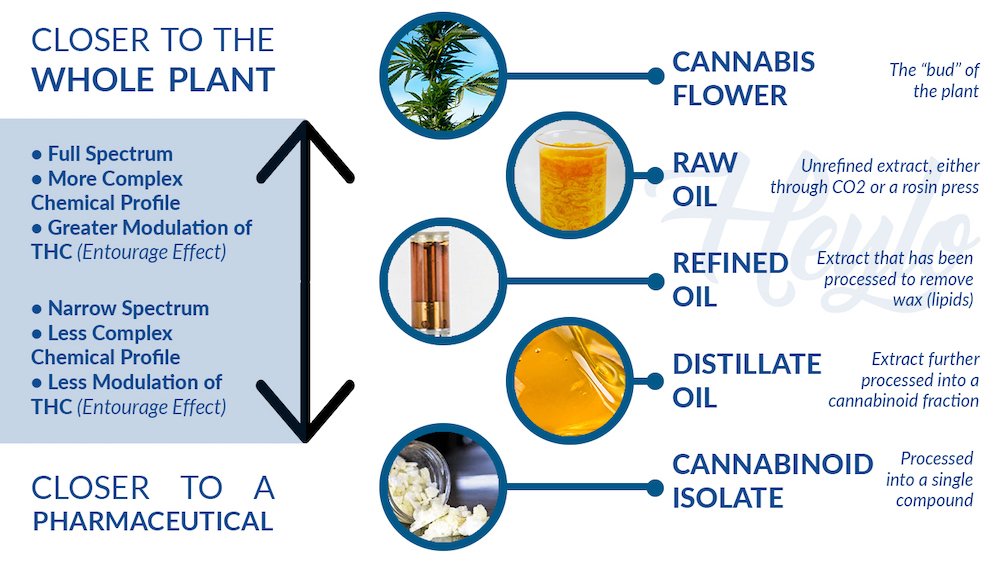 There is still much confusion regarding CBD and cannabis-infused products, what they do and how to use them. If you are considering using distillate in your cooking or beauty products, it is a good idea to know a little about the two most popular cannabinoids on the market, THC and CBD.
Frequently asked Questions about THC and CBD
What is THC and CBD?

Tetrahydrocannabinol

(THC) and Cannabidiol (CBD) are cannabinoids, which are chemical compounds of cannabis. THC has a psycho-active component (that "high" feeling) while CBD has no psychoactive effects and is used primarily medicinally. Both are found in both hemp and marijuana plants just in different concentrations.

While most marijuana plants contain THC as their predominant cannabinoid, there are several strains of marijuana that are rich in CBD. Whether CBD is extracted from hemp or marijuana, it remains identical on a molecular level.

Will CBD get me high?
No, CBD will NOT get you high. But keep in mind it may cause you to fail a drug test because the presence of cannabinoids in urine indicates marijuana use, regardless of what kind.

How does THC and CBD effect the body?

THC is the psychoactive cannabinoid that will get you high, very high if you consume THC oil. So always be mindful of dosing (more on that later).

THC and CBD as well as hundreds of other cannabinoids found in marijuana have amazing therapeutic effects on the body. Here are some cannabis benefits studied by the National Institute of Health:
In adults with chemotherapy-induced nausea and vomiting, oral cannabinoids are effective antiemetics.
In adults with chronic pain, patients who were treated with cannabis or cannabinoids are more likely to experience a clinically significant reduction in pain symptoms.
In adults with multiple sclerosis (MS)-related spasticity, short-term use of oral cannabinoids improves patient-reported spasticity symptoms.
There are many reasons to consume cannabinoids and incorporate them into your lifestyle. Talk to your local, friendly Budtenders at
and we can help you!!
Now that you know more about what you are working with, how do you use it??? Well let's start with cooking: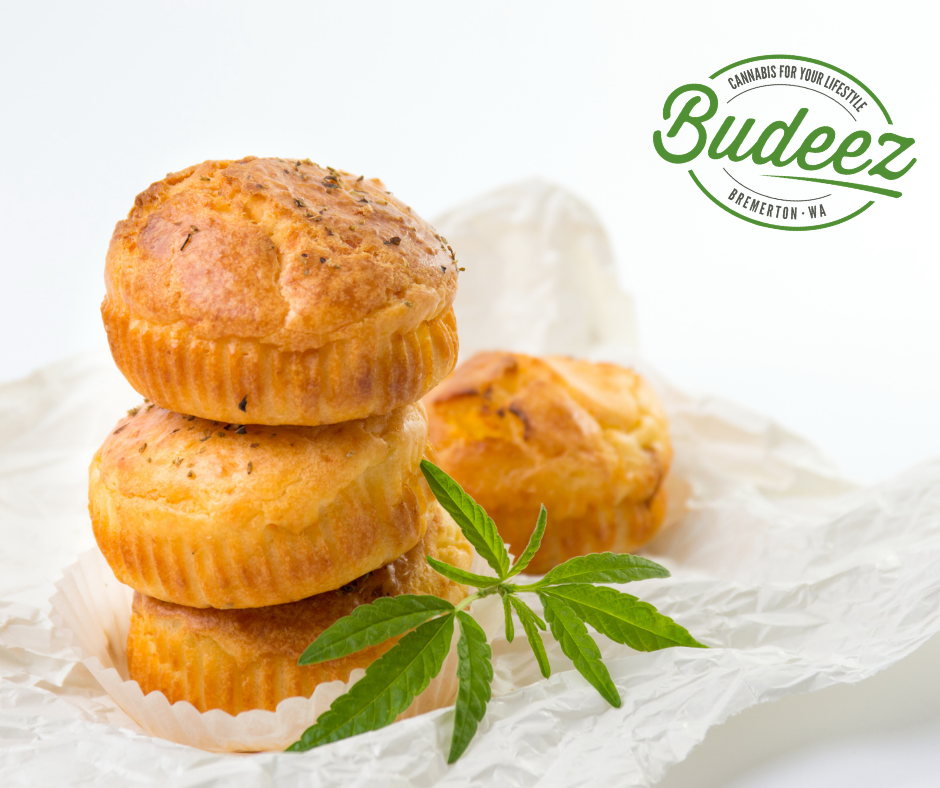 Distillate vs Cannabis Butter for Cooking
People have been cooking with cannabis for a long time. Historians have discovered weed recipes dating all the way back to 10th century India and even a bit later during 15th century Europe. Most of us are used to this old school method of cooking with cannabis butter. It has been widely used for edibles, but can also be incorporated into cooking meals. With cannabis butter you will get the full therapeutic benefits of the cannabis plant, but you will also always taste the flavor of weed in your cooking. Dosing can also be pretty tricky. Making edibles that deliver a safe dose of THC is an artform. Achieving consistency across every serving can be difficult and can only be achieved through meticulous math, a clear understanding of the THC content in the flower you're using, and knowledge of decarboxylation. So how is distillate different?
In edibles, distillates provide the desired cannabinoids without any plant-like taste, so no worries about hash flavored foods. Also using distillate makes dosing easy and accurate. It pairs well with just about anything so feel free to can add it to your batch of cookies or enjoy in your dinner entrée. You will get the therapeutic effects of THC without the distinct taste. Most manufacturers use distillates for producing cannabis edibles, both for the ability to portion the cannabinoids and terpenes into precise amounts, as well as for their flavorless quality.
Tips for dosing distillate into your cooking:
When cooking with distillate at home, the oil should be introduced with low doses, about 5 milligrams or less of THC per serving, then slowly increase the dosage for the desired potency and taste.
Depending on how potent you want your edibles to be, you may only need a quarter to half a gram of distillate (a "general rule of thumb" is half a grain of rice per serving). Always be sure to mindful and keep track of how much distillate you use. 😊
To use: Place your distillate in its' container into a bowl of hot water to warm before cooking with it. Mix it with oil or butter and stir constantly to ensure it is thoroughly incorporated. Then you have cannabis-infused oil to put into any recipe you choose.
Make sure you don't reach temps over 350 degrees because cannabinoids will degrade if exposed to high temperatures.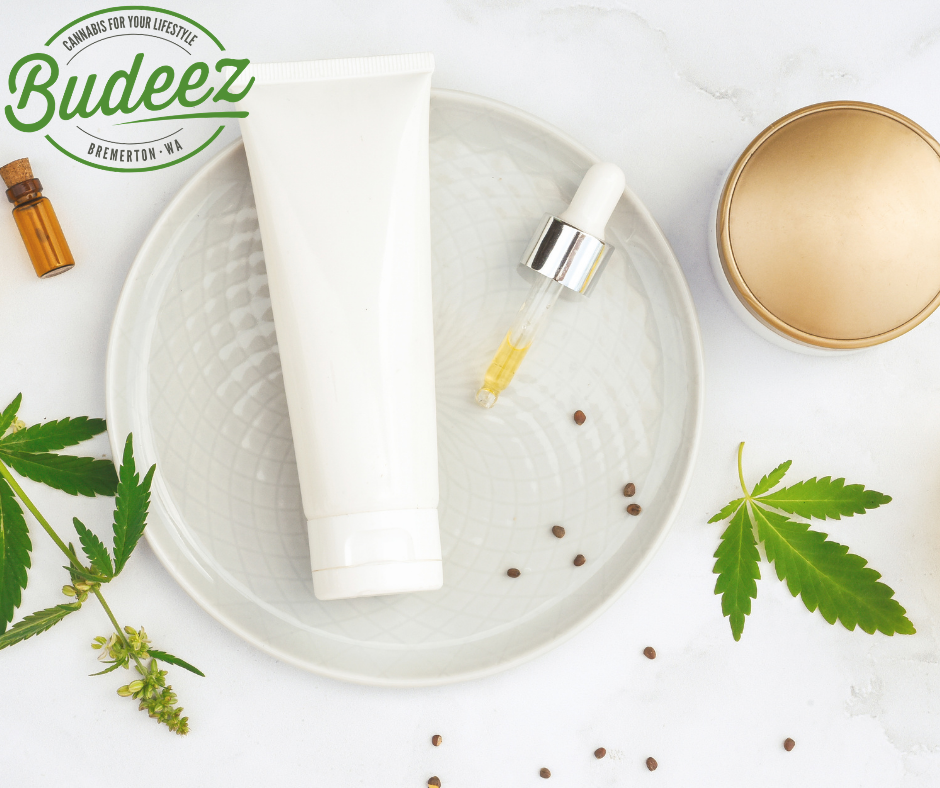 Cannabis Distillate for Beauty Products
Using distillate in your beauty products can be a game changer! Topical cannabis products have always been well-loved by traditional cannabis users. With all the new products on the market, many are exploring cannabis for the first time and enjoying all the benefits that come along with it. The best part of using cannabis topically is that you get all the therapeutic benefits without the psychoactive effects.
Cannabis Topicals have been known to treat or relieve the following:
Spasticity
Acute localized pain
Psoriasis
Sore joints
Muscle aches
Eczema
Carpal Tunnel Syndrome
Acne
Due to legalization in many states, cannabis is becoming more accepted in society and much more research is being done than years past. In many studies, patients report many benefits of CBD – from relieving insomnia, anxiety, spasticity, and pain to treating potentially life-threatening conditions such as epilepsy. One particular form of childhood epilepsy called Dravet syndrome is almost impossible to control but responds dramatically to a CBD-dominant strain of marijuana called Charlotte's Web. We love that!!
More good news is that with CBD healing properties becoming so popular in the last few years, there are many more CBD distillate products available in the marketplace. This has also created a great demand for CBD in the skincare market. Its soothing properties have significant potential to calm and normalize your skin under bad conditions such as eczema, hives, acne, redness, irritation, and itching on your skin.
Cannabis is safe and works well for every type of skin like normal, dry, oil, and combination. Many cannabis beauty products are utilized just like any other beauty products, just apply to skin and let it absorb the cannabis.
Will cannabis-infused beauty products get me high?
No. Instead of binding with receptors in the brain and causing a high, cannabis topicals bind with local cannabinoid receptors throughout the body. This offers unique benefits including potential anti-aging effects, aid in skin hydration, local pain relief and relieving aches. For that reason, topicals should only affect the area where they're applied. Don't expect to get any heady or cerebral effects from your cannabis-infused lotion, but it might work wonders for your aching back.
CBD oil vs Hemp oil
There is a few confusing terms out there in terms of cannabis-derived CBD oil and hemp oil that need clarification if you are shopping around. You may think CBD oil is extracted from hemp, that makes it hemp oil, right? Well, yes and no. It really depends on how much THC content of the plant utilized for extraction to make the oil. To be considered Hemp oil, it must contain 0.3% THC content or less. While cannabis-derived CBD oil does contain THC, it can be in very small amounts and helps add to potential therapeutic benefits.
DIY Recipe: Easy Cannabis – Infused Massage Oil
Warm your cannabis distillate in the syringe under hot water for a minute or so to make it come out easier.
For a strong cannabis massage oil, we recommend using 500mg of CBD or THC oil in just 1mL. This means you do not have to add a lot of volume to your massage oil to get a strong final product.
Warm your coconut oil until it becomes a clear liquid then pour into the small glass container. Just be sure to ensure that your oil is under 240° when you add the CBD oil or concentrate.
Add the contents of the cannabis distillate syringe and stir with a toothpick until combined. If is to thick to easily mix, just warm the jar a bit. Once its mixed you are done!
Cannabis Infused Products
We also have some awesome pre-made products available here at Budeez! These awesome products already have distillate in them so you can easily incorporate cannabis into your lifestyle!
Double Delicious Infusionz
These are so cool! A topical made of food-safe pre-mixed cannabis oil and coconut oil only. It is unlike regular distillate in that it is not thick or tacky. Only pure goodness and in minutes you will feel your stress melt away. The options are nearly endless with this small, discreet topical. Apply directly on your skin and hair, mix it with your preferred moisturizers and conditioners, or add it directly to your bath.
Fairwinds Intimate Lubricant
Fairwinds "O" lube is kind of a beauty product in that intimacy makes you feel beautiful right?? This cannabis-infused, hypoallergenic, condom-safe, silicone-based lubricant gives you all you need for getting frisky. For people with sensitive skin, O lube provides a long-lasting glide that won't become sticky or dry. Their silicone formula uses ultra-pure ingredients that won't cause skin irritation. Worth it!!!
Navigating cannabis-infused products in a dispensary can be overwhelming. Talk to your friendly, knowledgeable Budtenders at Budeez and we will be happy to help!💚😊